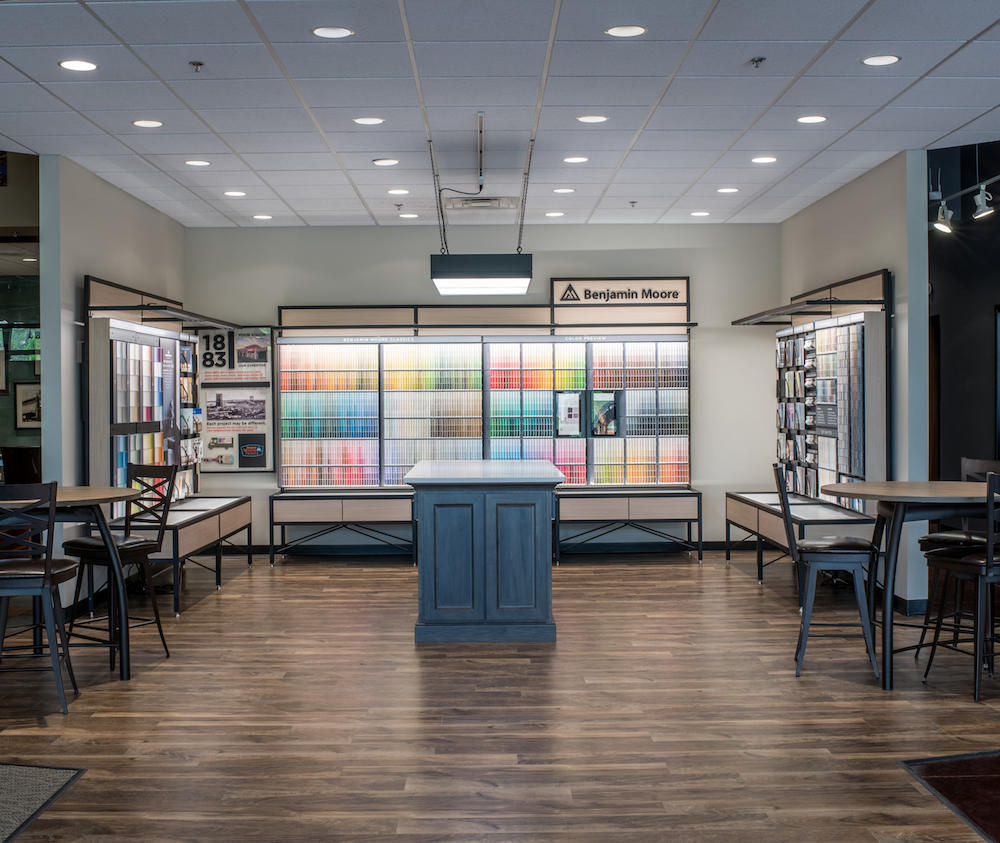 Explore the possibilities with experts that have you in mind.
In the showroom, you can find:
One-on-one design and product consultations

Experience-it-yourself idea displays

A hands-on shopping experience
Browse an expanded selection of special-order fabric, a color room where you can pick from more than 3,000 available colors, and see paint options as they'll appear on the wall with a computer-assisted visualization program.
And you can take everything you're looking for home today.
It's all stashed in our on-site warehouse.